Forums » GOautodial ISO installer »
GOautodial 4 (Pre-Release 20180929-0618) ISO Now Available!
Added by Demian Biscocho about 5 years ago
This is the initial GOautodial v4 ISO installer release. Featuring AppKonference (a high-performance Asterisk conferencing module replacing app_meetme) and webRTC. No more timer and DAHDI hardware dependencies. No more softphones and hardphones. Everything via your web browser.
Featuring:
GOautodial v4 web application and APIs
AppKonference 2.7
Asterisk 13.17
Vicidial 2.14b0.5
PHP 7.0
MariaDB 10.1.36
Kamailio 5.0.7
GOautodial v4 does not require a timing source to be available anymore. Lack of timing can be a pain when DAHDI hardware is not present. Specially when running in virtualized environment (Amazon AWS, Google cloud, MS Azure and etc) that doesn't support timing cards.
ISO installer screenshots: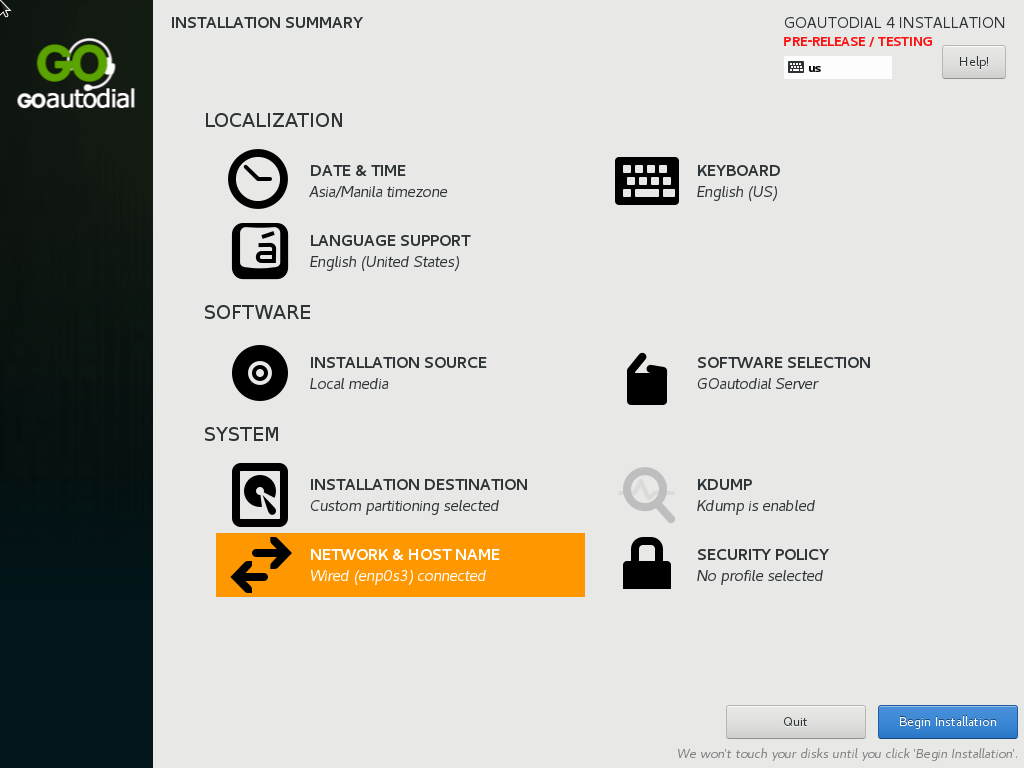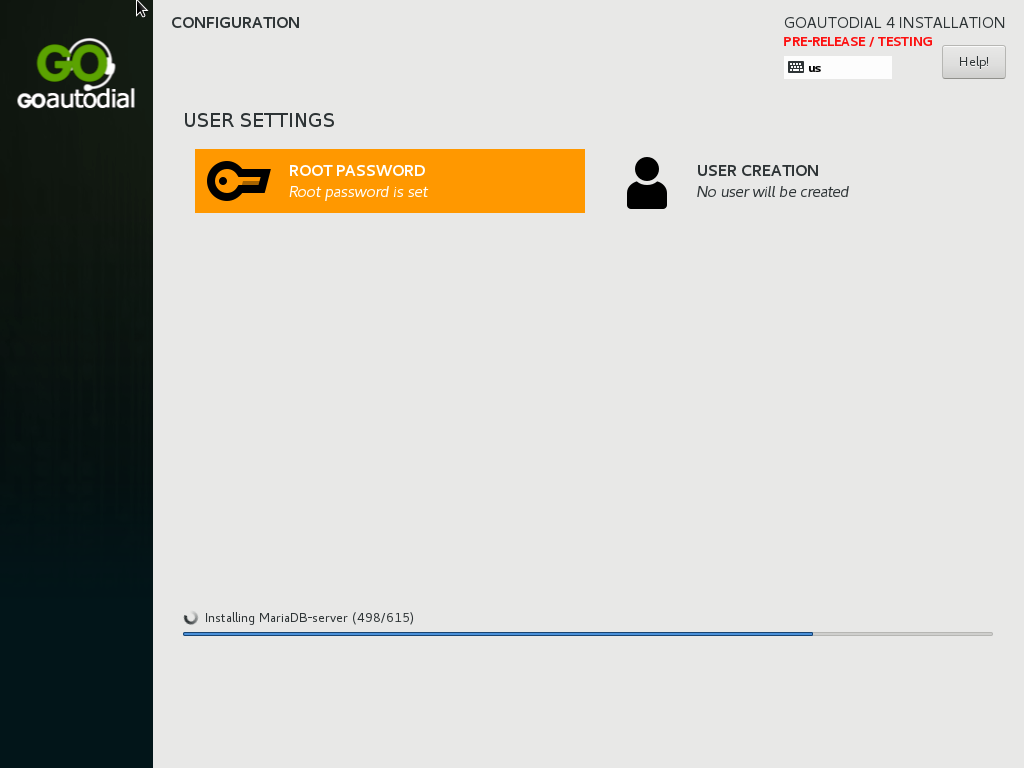 Download:
GOautodial-4-x86_64-Pre-Release-20180929-0618.iso
GOautodial-4-x86_64-Pre-Release-20180929-0618.iso.sha256
Post any installation issues you might have here in this forum section.
Replies (92)
(76-92/92)
Go to top