Bug #7992
closed
newgocev4 (Agent Logs Issue)
---
Description
Hi Team,
Please check.
On User> Agent Log , Agent Log Outbound, and Agent Login Inbound are displaying same log report even you've select different agents.
To replicate:
1. GoTo Users and Choose an agent.
2. Click Choose Action Menu
3. Click Agent Log menu


4. Set Date Range and Click Apply Button
5. Sample Log Report will displayed.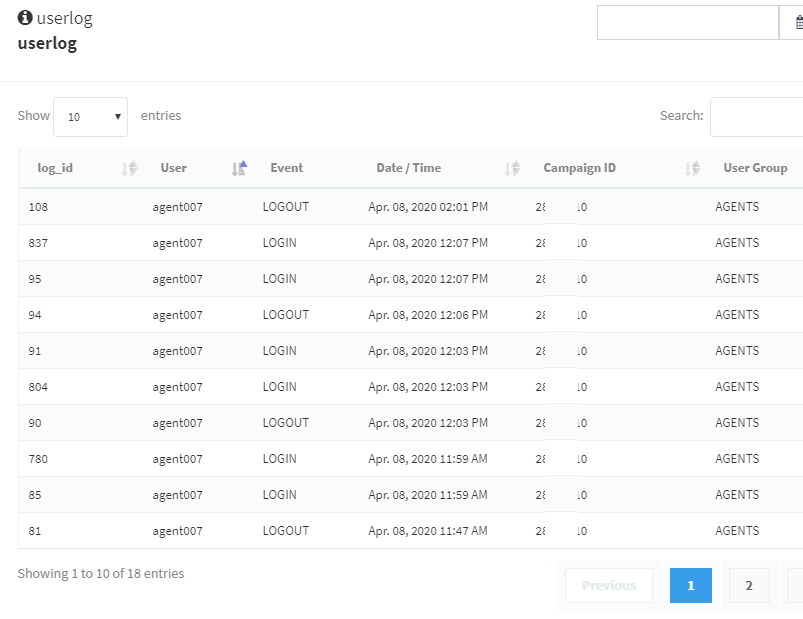 6. Close the Logs Report
7. Select different agent and Click Agent Log menu, same Log report will displayed
Thanks
---
Files
Go to top