Bug #7929
closed
---
Description
Hi,
Please hide the word "empty" where there is no value entered on the first name, middle name or last name on the agent screen. Ideally, instead of the word "empty" it should be a dot.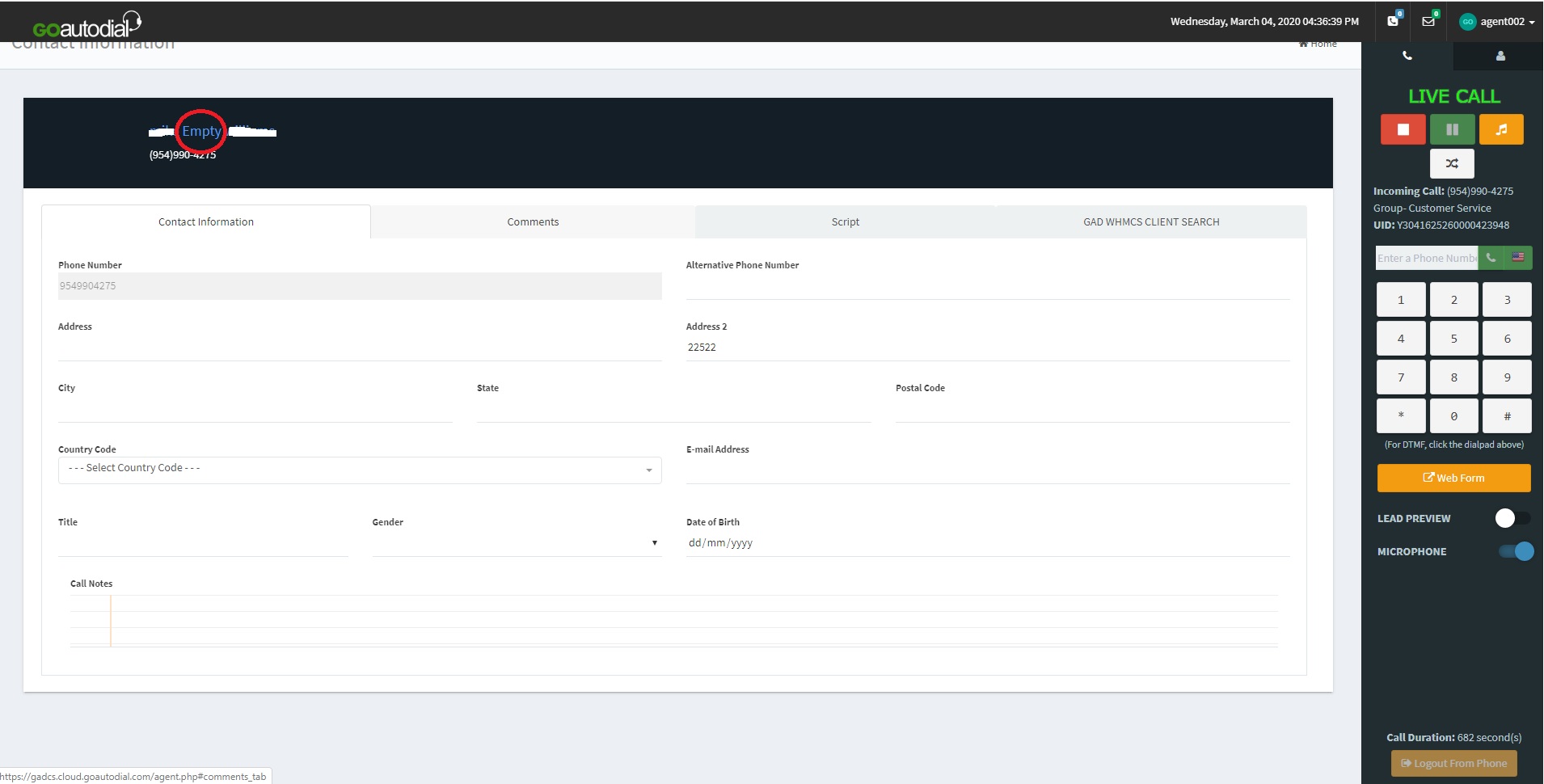 ---
Files
Due date set to 03/05/2020
Assignee changed from Wittie Manansala to Chris Lomuntad
Chris,
FYI please.
Thanks
Updated by Chris Lomuntad almost 3 years ago
Status changed from New to Feedback
Assignee changed from Chris Lomuntad to Wittie Manansala
% Done changed from 0 to 90
Wits,
Done fixing the bug. Kindly test it on our test server. Thanks.
Cheers,
Chris
Category set to Bugs
Status changed from Feedback to Closed
Go to top