Bug #7923
closed
---
Description
Hi,
Just found out that if last name has a dash, it will not let me edit the lead information on the Contacts page. If i change the dash into a "space", then it will allow me to change and save it.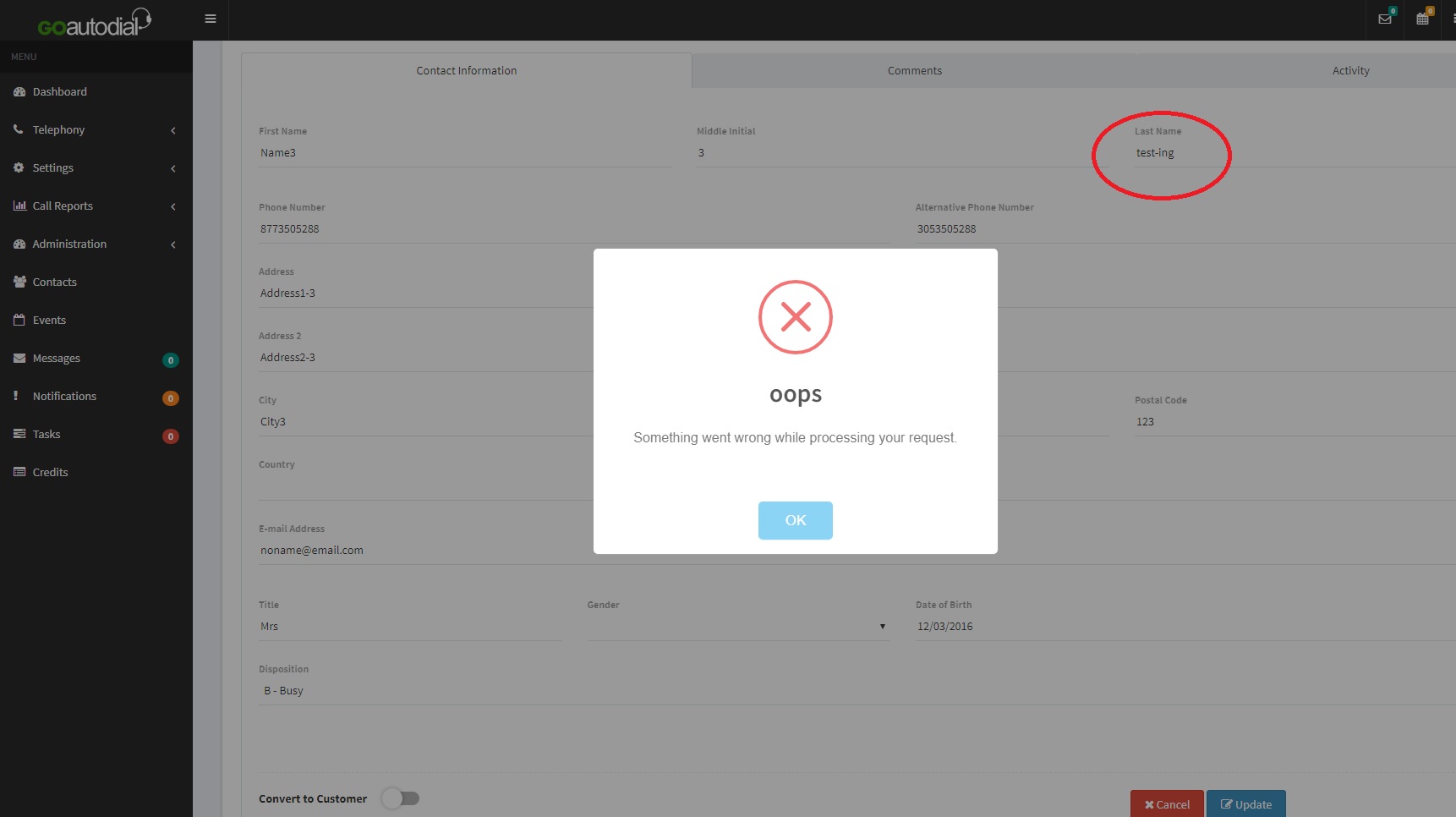 ---
Files
Due date set to 03/05/2020
Assignee changed from Wittie Manansala to Chris Lomuntad
Status changed from New to Feedback
Assignee changed from Chris Lomuntad to Wittie Manansala
% Done changed from 0 to 90
Wits,
Done fixing the bug. Kindly test it on our test server. Thanks.
Cheers,
Chris
Status changed from Feedback to Closed
Assignee changed from Wittie Manansala to Chris Lomuntad
Go to top