Bug #572
Agent UI - missing and mis-aligned buttons
Assignee:
Jerico James Milo
---
Description
Chris,
Please see screenshots below. Some of the buttons are missing when doing manual dial. This is the default behavior of Vicidial. However, we need to modify this so our agent interface remains consistent. Please also fix the alignment of the buttons.
Complete buttons: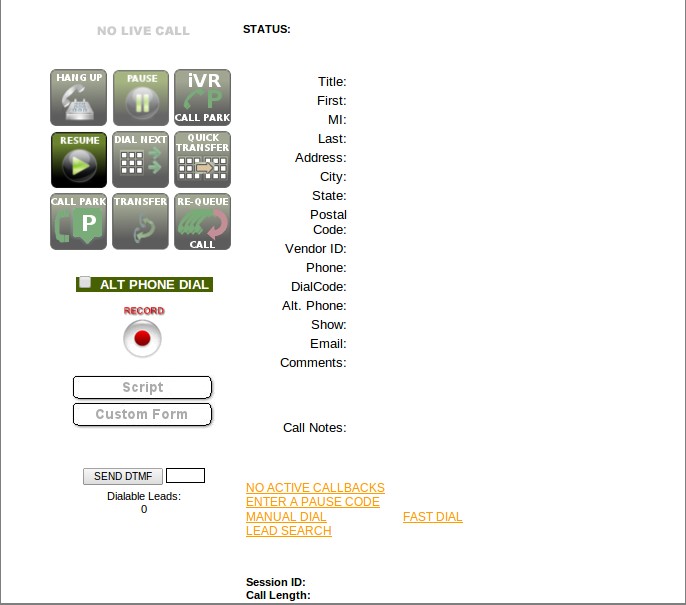 Missing buttons: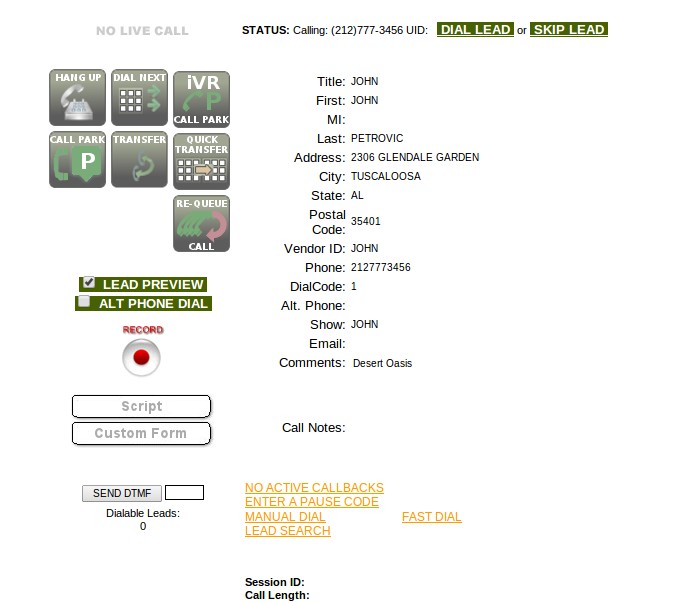 History
Status changed from New to In Progress
Already fixed the alignment... whats left is the missing buttons when doing manual calls, etc.
Cheers,
Chris
Status changed from In Progress to Feedback
Status changed from Feedback to Closed
Assignee changed from Chris Lomuntad to Jerico James Milo
% Done changed from 0 to 100
Hi Sir James,
Thanks for the update. I made some test and all the buttons seems aligned and in-place. Please see the screenshot for your reference.
Regards,
Ryan
Go to top